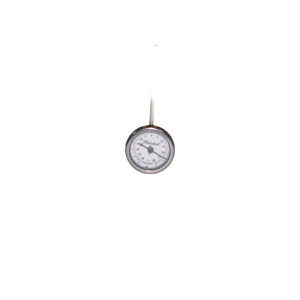 Frequently Asked Questions
Products > Bimetal Thermometers
Model K: 1" Dial
Item: K


1" Diameter.


18-8 Type 304 stainless steel, .187" diameter. Standard stem length is 5" including threads and spike. Other lengths and diameters available.


18-8 stainless steel threaded ¼" x 28 NF is standard.


This product is proudly made in Anaheim, California USA.